Men are starting to wear hair longer & almost 1 in 3 men (32%) with medium & longer length hair blow dry. The majority of men also have fine, thin hair. 51% of men said they would change their hair style, if recommended by their hairdresser, so why not recommend the right style & product that makes a difference. The right combination can only strengthen the offering, including the provision of greater confidence to the client & stylist, if the styling product is exclusively professional & only in limited, quality distribution, as well as being the only product for the job.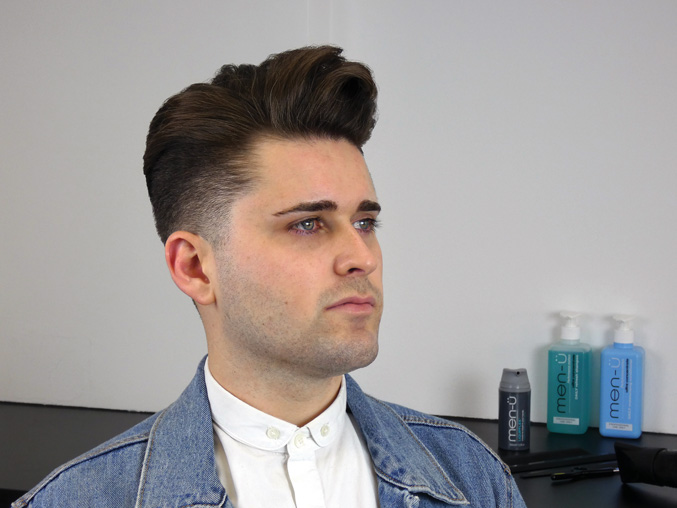 men-ü Liquifflex
Cream from the airless pump liquefies in the hands quickly and as a liquid, is distributed evenly & thinly throughout the hair, including roots, creating a flexi-hold. Because Liquifflex is so well dispersed & consequently light in weight on the hair, as well as conditioning with heat, it is great for blow drying, providing foundation and creating structure & volume. Especially good for fine, thin hair. Great for all styles & hair types, leaving a matt finish on dry & blow dried hair. As Liquifflex does not weigh the hair down it is also great for tidying up loose hairs, with no stiffness or stickiness.
Our go to styling product for all styles, including quiff refreshing & tidying hair. Guys are wearing their hair longer & with many blow drying, also creates structure & foundation. Great client demonstration, highlighting how well the product is dispersed through the hair, with the transformation from cream to liquid in the hands. David Aquilia, Davilia Mens Hairstylists, Perth Australia.
Give it a try at home or in your salon, following the four simple steps below.