Objective – introduce men to quality grooming
Strategy – with products and services that are different and make a difference
men-ü was founded in 2001 and is today one of the top professional, men's grooming brands in the UK supplying leading salons and barbers. Ultra concentrates with refills have a high percentage of modern, active ingredients which means better performing, up to 4 x longer lasting and 92% LESS packaging. A little goes a long way!
The products fit neatly in the hand and into a man's lifestyle, bathroom, sports or travel bag. The range is also complemented with Italian shaving brushes, gifts and grooming kits. The handy 100ml single wall pucks, tubes and bottles with locking pump provide 100-265 applications (dependent on the product). The 100ml bottles with pumps are less than 13cms high and provide accurate dosage. Ideal for travel, including cabin baggage on airlines. For the ultimate in compact and trial, 15ml 'buddy' tubes (up to 30 applications) are available for the shave / facial products and Liquifflex styling.
men-ü launched refills in 2019 & refill kits in 2020 for their ultra concentrate products along with 3R Grooming with regard to plastic packaging – Reduce with ultra concentrates, Reuse pumps and over caps, Recycle much less. The full story on 3R Grooming and Refills follows in our digital booklet.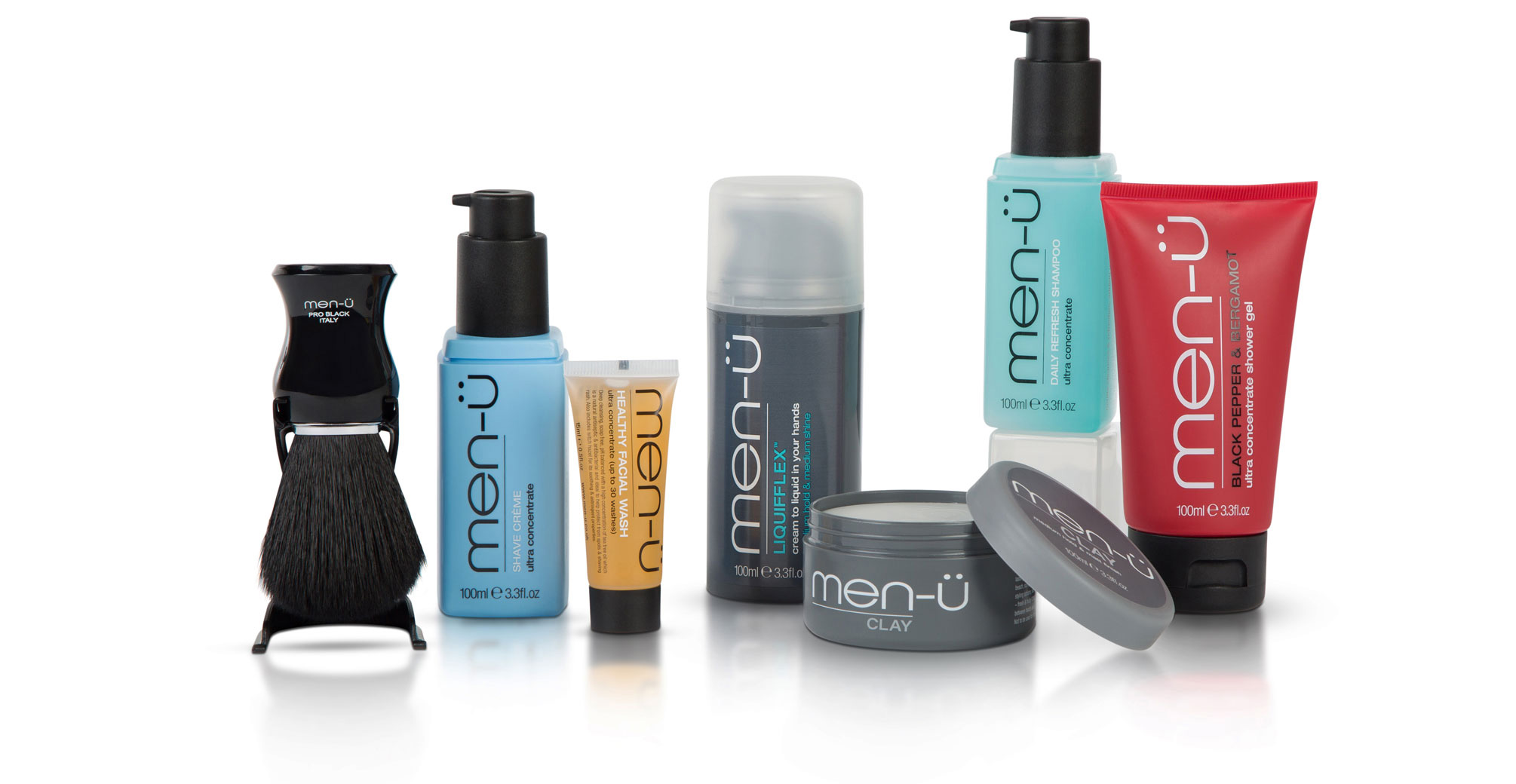 To view our latest Brochure please click on the following link for a copy: Download Brochure